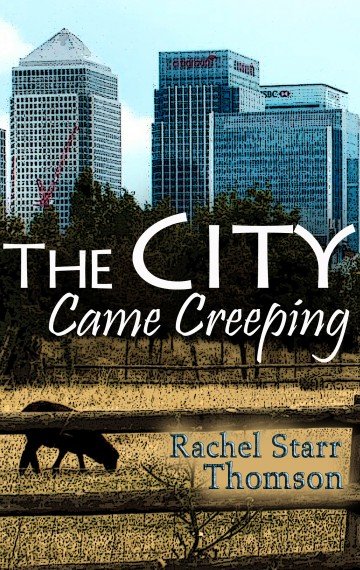 $0.99
Publisher:

Little Dozen Press

Available in:

Kindle, ePub

ISBN:

9780988061354
Buy from Amazon
Buy from Barnes & Noble
Buy from iTunes
Young Brown–who was the son of Farmer Brown–looked at a map and said, "The city is closer than it used to be."
Farmer Brown grunted over his bacon and coffee and said, "You have no idea. When I was your age, the city was miles and miles away."
Mrs. Brown, the farmer's wife, said, "There is nothing to worry about."
And her husband and her son said, "Of course there isn't. We were just saying."
Outside, the apple trees danced white boughs in the breeze and sent apple perfume over the dirt roads. A bull belled and a bee buzzed and the raccoons washed their long fingers in the creek.
A month later Young Brown brought home a new map. He frowned and picked at his pancakes.
"The city is getting closer," he said.
"Impossible," said Mrs. Brown.
"Hmph," said Farmer Brown. "That's progress."
And the city came creeping
and crawling
over the horizon
and the raccoons barked.
In "The City Came Creeping," a family takes up arms against urban sprawl, fighting back against the evils of artificiality, noise pollution, and worst of all, television. This latest offering from Rachel Starr Thomson celebrates all things simple and rural with humour and lyrical grace.