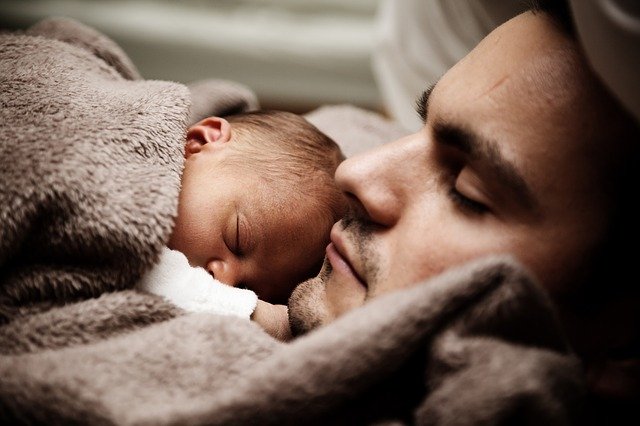 Once, a very long time ago, there was a garden.
Six days of uproarious joy created it. Out of darkness came a Voice, and then light, galaxies spinning, earth and water, wings and running feet—life. There was nothing, and then there was colour: green trees, blue seas, shimmering grey mists. And a garden.
Then the One to whom the Voice belonged stooped down and made something with His hands. He "formed man of the dust of the ground, and breathed into his nostrils the breath of life; and man became a living soul." (Gen. 2:7)
There was life before Adam, but the dust-man had something the other living creatures did not have. He was a living soul. Somehow his existence, his being, reflected the Being of his Creator. The Living God and the Living Soul fellowshipped together in the garden. They walked together in the cool of the day. Their relationship was the heartbeat of Eden.
I wonder what Adam called God. When he opened his eyes and knew that the Creator was, what did he call him?
Names play a big part in the Genesis story. God named Adam. Adam named Eve and all the animals. Names are important because they put us into relationship with those around us. I dislike name tags, because I think if someone wants to know my name they ought to take the trouble to ask for it, and so create a relationship between us. What I call someone—mother, father, judge, officer, first name, pet name—determines who he is to me and who I am to him.
We don't know what Adam called God. That is because the day came when the heartbeat of Eden stopped, when the relationship was severed, and Adam, once called a Living Soul, began to die.
Generations later, people had not only forgotten God's name. By and large, they had forgotten He even existed.
* * *
"Now the LORD said unto Abram, Get thee out of thy country, and from thy kindred, and from thy father's house unto a land that I will shew thee: And I will make of thee a great nation, and I will bless thee, and make thy name great; and thou shalt be a blessing: And I will bless them that bless thee, and curse him that curseth thee: and in thee shall all families of the earth be blessed." (Gen. 12:1-3)
And so a new chapter began. God began the process that would one day restore Eden.
Abram called God "Lord." It sounds natural to us, but it didn't to Abram's contemporaries. "Lord." Lord of what? The nations of the world had lords for everything. One lord for the Nile, one lord for the farm, one lord for the city, one lord for the house; lords and gods galore. Their gods all had names to connect them to their specific role, their specific place of lordship. And here were Abram and his descendants running around referring to "Lord" and "God."
Four hundred years after Abram had become Abraham—"Father of Many"—one of the Many approached a burning bush and saw God there. In that moment something in him reached out to know who this God of Abraham was.
"And Moses said unto God, Behold, when I come unto the children of Israel, and shall say unto them, The God of your fathers hath sent me unto you; and they shall say to me, What is his name? What shall I say unto them? And God said unto Moses, I AM THAT I AM: and he said, Thus shalt thou say unto the children of Israel, I AM hath sent me unto you." (Ex.3:13-14)
If Moses had hoped to pin God down and put Him in a glass case with a neat label underneath, his hopes were shattered. "I AM THAT I AM." Such a name takes God outside of this world's limitations, outside of our whole sphere of reference. Only the Creator, the Voice from the garden, could possess such a name.
The name given to Moses is often translated as "Yahweh" or "Jehovah." Throughout the Old Testament, it is indicated by spelling "LORD" in capital letters. He is the awe-inspiring Adoshem, "Lord of the Name." Because they do not wish to take the name of the Lord in vain, Orthodox Jews often refer to God simply as Hashem—"The Name."
* * *
A cluster of men sat around their leader, a man with rough hands and an unsophisticated northern accent. "Lord," they asked, "teach us to pray."
And He said, "After this manner pray ye: Our Father which art in heaven…" (Matt.6:9)
Jesus of Nazareth had a way of using unexpected words to turn a discussion of the ordinary on its head. For example: "Father."
He called Hashem "Father."
Our Father.
With one word, the carpenter placed us into a new relationship with God. Not the relationship of subject to king, of prisoner to judge, or even of dust to Creator. He put us into the relationship of child to father.
This changes everything.
I pray, "Give me bread." And I need not come with my head bowed to the dirt, groveling, begging. I need not come with something to trade, some price to pay that I may eat. God is my Father, and "what man is there of you, whom if his son ask bread, will he give him a stone? Or if he ask a fish, will he give him a serpent? If ye then, being evil, know how to give good gifts unto your children, how much more shall your Father which is in heaven give good things to them that ask him?" (Matt.7:9-11)
I pray, "Forgive my debts." And though I come smelling like pigs and filthy from time spent wallowing in the world's muck, I do not ask forgiveness of a judge who sits high above me in anger and malice. I ask it of a father who is watching for me, as Jesus said in the story of the Prodigal Son: "But when he was yet a great way off, his father saw him, and had compassion, and ran, and fell on his neck, and kissed him." (Luke 15:20)
Welcome, child. Welcome to the garden.
"Thy kingdom come." Revive the heartbeat. Walk with God again.
For nearly two years when I was a teenager, my parents went away almost every weekend to work at trade shows, while I stayed home and babysat the youngest six children. We had a perfectly nice time at home without them. But when I would go to bed at night, I was never entirely at peace. No matter how well I handled the household or how much fun we had, I could not truly breathe easily until they were home again.
Even so, we do not have peace until Abba comes home.
Jesus rarely used any word but "Father" to describe God. Well; and He had the right. He is the only begotten Son of God, is He not? As I write this, I have a disquieted feeling that I may be on dangerous ground. God is a judge, a king, a Creator. I don't wish to encourage irreverence for Him. Maybe I am wrong to say that He is our loving Father.
Maybe there is a Father, there is a Son, and there are millions of little minions (us).
The truth is, I can hardly believe it myself. I am still trying that word on for size: "Father." Our Father.
* * *
Once—also a long time ago, but not so long as before—there was another garden. A woman stood in it, weeping. She had loved a man and placed all of her hope in him, and he was dead. Now his body had been stolen and every last shred of dignity denied him.
"Woman," a voice said, "why weepest thou?"
She turned, and through her tears saw a man approaching. A gardener, in all probability.
"Sir," she said, "if thou hast borne him hence, tell me where thou hast laid him, and I will take him away."
(Dear Mary Magdalene—if she could have lifted Jesus' broken body alone and carried Him away somewhere safe, I think she would have done it.)
He said, "Mary."
And she knew.
"Rabboni," she cried, "Master."
"Jesus saith unto her, Touch me not; for I am not yet ascended to my Father: but go to my brethren, and say unto them, I ascend unto my Father, and your Father; and to my God, and your God." (John 20:14-17)
* * *
"But when ye pray, use not vain repetitions, as the heathen do: for they think that they shall be heard for their much speaking. Be not ye therefore like unto them: for your Father knoweth what things ye have need of, before ye ask him. After this manner therefore pray ye:
"Our Father, which art in heaven…"
Welcome, child, to the Garden.
Thy kingdom come.
This post is excerpted from Heart to Heart: Meeting With God in the Lord's Prayer