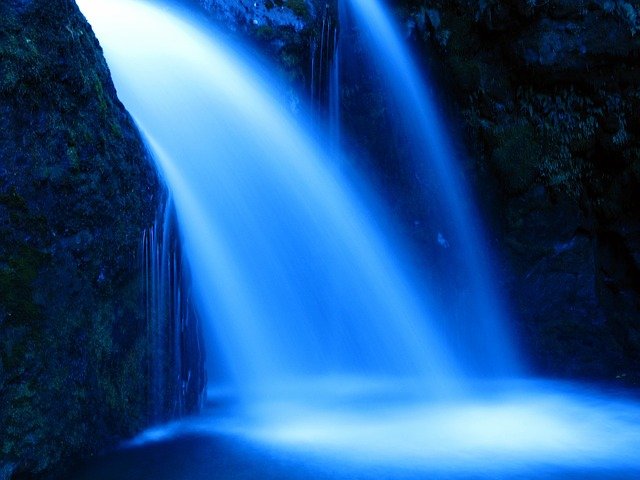 After Jesus was baptized, He went up immediately from the water. The heavens suddenly opened for Him, and He saw the Spirit of God descending like a dove and coming down on Him. And there came a voice from heaven:

"This is My beloved Son.
I take delight in Him!

(Matthew 3:14-17, HCSB)
This — one of the most beautiful moments in the New Testament.
Beautiful, moving, and mysterious.
What is HAPPENING here? Have you ever wondered that?
When Jesus came to him and asked to be baptized, John almost refused. He wanted to be baptized by Jesus instead.
But Jesus, he was committed to going all the way with us.
"Let's do this thing," he told John; "it's the way we will fulfill all righteousness."
One of my favorite things in this whole image is how it shines a light on Jesus's own vulnerability and need to be loved and approved: in the very moment he begins his incredibly difficult ministry, a three-year journey that he knows will lead to his death, he is both physically touched and verbally (and publicly) affirmed as God's Son.
"I take delight in him!"
Or as other translations say: "In him I am well-pleased!"
But I got thinking about that word "fulfill."
It's a prophecy word, not an obedience word. When we drive like we're supposed to we don't say we fulfilled the speed limit.
In Greek it means to fill or complete; nearly every use in Matthew is to the fulfillment of Old Testament prophecy. (Once it refers to Jesus coming to "fulfill" the law — arguably also a prophecy use; once it refers to filling a fishing net; and once Jesus tells the religious leaders to "fill up the measure of their fathers" by killing him as their forefathers killed the prophets.)
As I thought about it I realized the Old Testament is full of water pictures. From moment one Matthew has been replete with types and shadows, showing Jesus everywhere in the Old Testament.
So he's here too.
He's in the levitical priests washing to be clean for their ritual service.
He's in Naaman the leper going into the water diseased and dying and coming up cleansed and newly alive.
He's in Moses (of course) drawn out of the water as a child — the promised Deliverer come at last and rescued from death by a basket and a river.
And he's in Noah.
Suddenly I understood the dove.
Millennia ago, the only survivor of an old world sent out a dove to see if the new world had come up from the waters of judgment. It went out and brought back an olive branch — a sign of life budding somewhere after so much desolation.
A sign that hope had risen from the water, that it was not over after all.
The second time Noah sent out a dove, it never came back.
And thousands of years later, a man rose out of the water with a new world, a new humanity, a new life inside of him . . . and a dove came from the sky to greet him.
To find rest at last in the new world born out of the old one.
The Spirit of God, wandering for thousands of years, at long last come home to touch humanity and remain.
"Therefore, if anyone is in the Messiah, he is a new creation. Old things have disappeared, and — look! — all things have become new!"
(2 Corinthians 5:17, ISV)