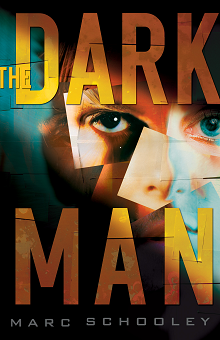 His name is Charles Graves. He can wear any face; imitate any voice; fit in anywhere. His work for the Agency is legendary, especially among the hidden clusters of Christians he has helped uncover and "reclaim." His father and only remaining family, Senator Cotton Graves, loves him. His coworker, relentless logic-girl Julia Jenkins, will do anything for him. His competition, Agency hot-shot Richard Farris, is determined to discredit him.
But no one, least of all Charles himself, really knows who Charles Graves is.
Haunted by his traumatic childhood and equally addicted to alcohol and playing with a wood-block puzzle, Charles turns himself into other people in a desperate attempt to escape himself. On assignment to find the Reverend James Cleveland, a dangerous preacher on the loose in downtown Houston, Charles is just minutes away from the crowning success of his career—until he sees the light in Cleveland's arresting presentation of the gospel.
Suddenly, Charles has changed sides and plunged himself, Julia, Cotton, and Cleveland into a pitched battle with the world, the flesh, and the devil—a battle that will bring each one face-to-face with their reality's most startling, life-changing truths.
Marc Schooley's dystopian novel The Dark Man is an elegantly written psychological drama that's nearly as spell-binding as one of James Cleveland's sermons.
While the book contains plenty of action-movie chases, espionage, and helicopter fights, where it really stands out is in its gripping exploration of the human mind and spirit. Farris, Cotton, Julia, and especially the tormented Charles carry on conversations with themselves, their memories, and their hopes that are revealing, disturbing, and sometimes profound. Into their struggles, the voice of the gospel offers peace and the power of redemptive sacrifice.
The Dark Man is a powerful introduction to Marc Schooley and another memorable offering from Marcher Lord Press.