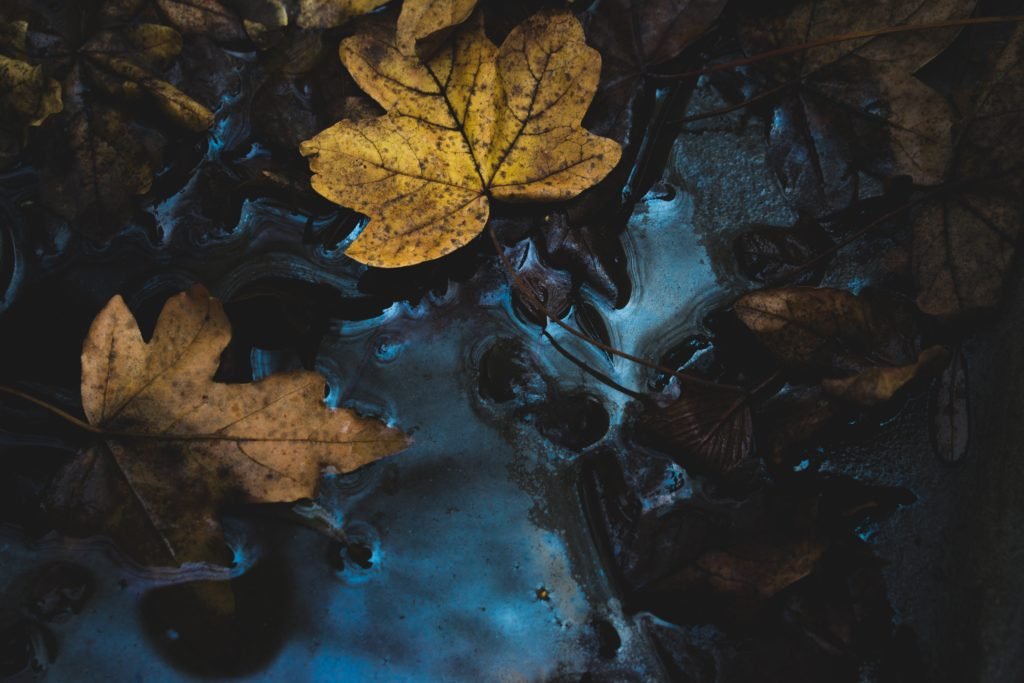 As Jesus went on from there, He saw a man named Matthew sitting at the tax office, and He said to him, "Follow Me!" So he got up and followed Him. (Matthew 9:9)
The last several weeks we've been addressing the call of Matthew and all it cost him, but any honest talk of calling raises an oft-unspoken frustration, which a reader worded this way:
What do you do when there is no call?
Matthew, we feel, had it easy … because while the call of Jesus to him may have been costly, at least he knew what to do.
Contrast this to our own ordinary, everyday lives, in which a desire to follow Jesus often leaves us feeling empty and aimless while we wait for a call that never comes.
We would go to Africa. We would sell all our belongings. We would write that book. We would enter into full-time ministry. If he called.
But though we strain our ears to listen, God never speaks. He never tells us what to do, what to leave, how to get up and follow him like Matthew and Peter and John.
So then what?
The Call to Obedience
It's a common feeling. It's one I relate to. But it's based in a misunderstanding of what it actually means to become a follower of Jesus in the first place.
Here is the truth: I have a strong sense of calling in my life right now, stronger by far than it has ever been. It takes a particular shape and moves a particular direction, and it involves sacrifices and changes I can clearly identify.
But it's recent.
For many years before "right now," — in fact, for the vast majority of my life as a follower of Jesus — I have not had any stronger a "call" or more clear a "path" to follow than the majority of believers do.
That does not mean I had no call, no path. In fact we all respond initially to the same call, and it leads us down the same path: the call into relationship with God that turns us into ordinary radicals, followers of Jesus whose path is obedience to the way of God right where we are.
Remaining with God
Jesus' call to everyone who heard him preach was the same: "Follow me." But only for a handful of people did this translate into actually getting up, leaving their nets or their tax office, and following Jesus on the dirt roads of Galilee.
Everyone else had to learn to follow in a different way: in the circumstances where they already lived. The call was simultaneously "get up and leave" and "remain where you are."
Or to be more specific: "Remain where you are, but do not remain there in the same way; from now on, be there with God and not alone."
We are all called to get up and leave the world, the flesh, and the devil. What used to direct and drive us no longer does. We are all called to abandon our private idolatries and to love and worship God alone, to abandon ourselves to his arms and to seek first his kingdom.
And we are called to do this where we are, bringing every part of our lives into obedience to him.
We are called to put our gifts into his service by loving and serving the people around us: our children, our spouses, our neighbors, our coworkers and friends and enemies. We follow Jesus through forgiveness, grace, joy, peace, kindness, goodness, humility, and all the rest.
The followers of Jesus are called to a way of life that is possible with or without an external change of situation.
As human beings, this is not always easy for us to see. We find it easier to grasp an idea of calling that involves radical external change than we do one that involves an internal change of motivation, orientation, and purpose.
Discipling the church in Corinth, Paul found himself addressing exactly this issue. In Corinth some were suggesting a variety of especially radical pathways: that in order to follow Christ, married people should leave their spouses, Gentiles should become circumcised like Jews, or Jews should abandon their culture and live like Gentiles.
Paul waves aside all of that and instead offers a radical path that is ordinary and internal first:
However, each one must live his life in the situation the Lord assigned when God called him. This is what I command in all the churches … Each person should remain in the life situation in which he was called. (1 Corinthians 7:17, 20)
Paul certainly recognizes that more radical callings can and do come. He's the poster child for them.
But that's rarely a first step. The first step is to learn to dwell with and obey God in the sphere we're already in. It's learning to reorder our priorities from the inside out and to bring every part of our current life situation under the lordship of Christ.
If we're busy doing that, when a more "radical" call comes we will be better positioned to respond to it.
Ordinary Radical
Ultimately, it is not more radical to go to Africa and feed the hungry than it is to share Jesus with our next-door neighbor. Perhaps less so, in fact. It is not more radical to go into some kind of full-time prayer or mission work than it is to forgive our enemies, honor our parents, and let go of worry so we can rejoice in the Lord in all circumstances.
Ultimately THAT is what's at stake here. It's not so much about changing an external trapping as it is about submitting to Jesus' lordship on the inside.
Jesus said that if we love him, we will keep his commands. He declared in the Sermon on the Mount that his true followers are those who do what he says, and not just those who give him lip service. These are immensely simple principles, beautiful and profound and life-changing and obvious.
Christian obedience is a privilege. It's a pathway. It's a prerequisite for changing the world.
And it's what it means to follow Jesus, even when the call is to stay.
#
I would love to hear from you. Scroll down to leave a comment below!
This is Part 117 in a series on the Gospel of Matthew, which you can access here. Unless otherwise marked, quotes are from the Holman Christian Standard Bible.
#
This blog, Revelatory Creative, is a labor of love. My goal is to spend time studying and writing about the kingdom of God so that the church—you and me—can find our place within this largely forgotten but central Bible message.
But I can't do it without your help.
You can become a monthly sponsor for $7, $15, or $25. In return, you will get free access to the audio version of my 7-week "Your Kingdom Calling" course, as well as digital books and video series related to this blog. Visit Support to become a supporter and learn more!
And thank you … from the bottom of my heart! This work is possible because of you.
#
Photo by Ehud Neuhaus on Unsplash