Hi, and welcome to my blog! My name is Rachel Starr Thomson. I'm a speaker with 1:11 Ministries, the author of more than twenty books, and a disciple of Jesus Christ.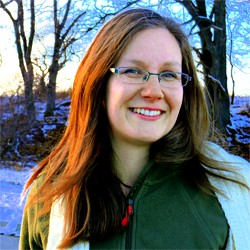 Here at Revelatory Creative, I blog to unveil the mysteries of the kingdom of God. This blog is for seekers inside and outside of the church–everyone who wants to get to know God as he really is, read the Bible with new understanding, and access the power of the kingdom to discover their identity and transform their lives.
I grew up as a Christian, in a wonderful Christian family, going to church every week and personally seeking God. I had a dramatic personal encounter with Jesus at age thirteen that set my path as a lover of Christ from that time on.
But for so many years, I felt like I was reading the Bible through a fog. The gospel as so many preach it–"acknowledge you're a sinner, repent, get forgiven, die and go to heaven"–seemed so NARROW, even though it was true, and gave me little help in understanding my purpose in the world today. So much about evangelical culture felt trite and closed in, and I didn't fit.
I knew there had to be more.
Through years of prayer and seeking (and reading the Bible well over thirty times–I stopped counting), slowly the fog began to lift. I started to understand that there is MORE to Christianity.
That more is the gospel Jesus actually preached: the gospel of the kingdom.
A kingdom perspective–understanding the reign of the kingdom of heaven now–brings the entire Bible to life in an integrated, history-changing way.
It's about holistic discipleship and life-giving spirituality. It's about the inexhaustible goodness of God and the powerful experience of blessing, offered to us all when Jesus climbed a mountain and said, "Blessed are the spiritually impoverished, for the kingdom of heaven belongs to them." It's about purpose and identity.
And it's about changing the world, not escaping it.
New Here?
I blog once or twice a week on kingdom topics: God, the Bible, and biblical spirituality. I am currently blogging studies in the gospel of Matthew, widely considered the "kingdom" gospel.
To receive my posts in your inbox once a week, subscribe to Revelatory Creative here. It's fast, free, and easy, and you'll get a free ebook on the Lord's Prayer when you do.
If you're not sure where to get started, you can read some of my most popular posts at the links below:
Or start the Gospel of Matthew series here.
About Me
I am speaker and spoken-word artist with 1:11 Ministries. I have traveled across Canada, the United States, and overseas, bringing the gospel of the kingdom to tens of thousands of people in churches, camps, youth retreats, and street corners.
As a writer, I have authored several books on kingdom topics such as prayer and discipleship, and I write fiction that uses story to reveal kingdom truth.
My books WORLDS UNSEEN and EXILE, available for free at Amazon and other retailers, are consistently in the top 10 on the Amazon Christian Fantasy charts. I'm the author of the Seventh World Trilogy, The Oneness Cycle, and many other books. I wrote for Focus on the Family's Boundless.org, a webzine for young adults, for several years and have blogged and written for other magazines and ministries.
I am a homeschool graduate from a highly creative and entrepreneurial family, the oldest of twelve kids and the proud aunt of four little ones. I live with some of my best friends in the beautiful Niagara Region of southern Ontario, just down the river from the Falls. I drink far too much coffee and tea, daydream of visiting Florida all winter, and hike the Bruce Trail when I get a few minutes.
Connect With Me
I would love to connect with you! Join me on Facebook or Twitter, or send me an email at rachel@littledozen.com.
As you read the blog, please leave comments! I love to hear from you and respond whenever I can.
Have Me In to Speak
I would love to come and speak for your church or group event. I speak solo and with my amazing teammates at 1:11 Ministries. More information is here.
Affiliate Information
We are a participant in the Amazon Services LLC Associates Program, an affiliate advertising program designed to provide a means for us to earn fees by linking to Amazon.com and affiliated sites. Some of the links on this website and in my other communications are affiliate links to Amazon.com or other companies, which means that if you click on them and then make a purchase, I will receive a small commission.